The Opening Event: presented by David Jones.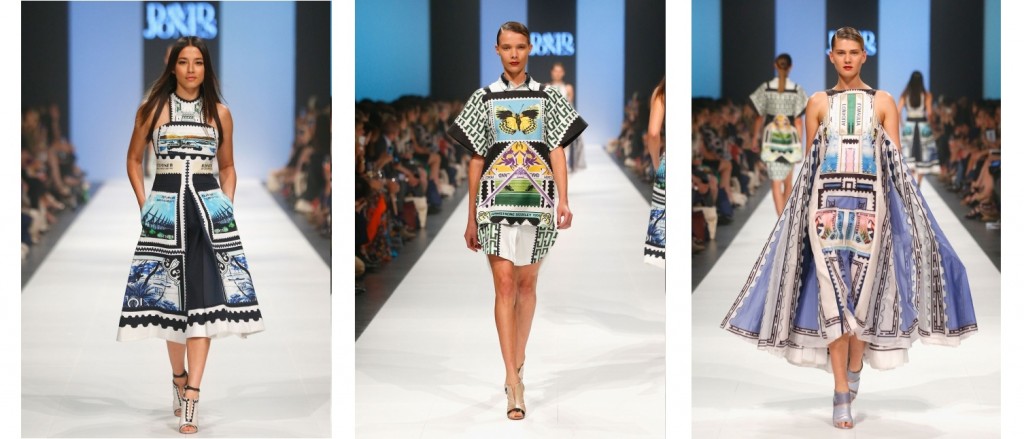 I was lucky enough to get tickets and go to the opening runway event of this year's L'Oreal Melbourne Fashion Festival (LMFF).

My beautiful mother and I got all dressed up; doing our hair nicely and I actually put makeup on for the night. We made our way from one pier at the Docklands to another; quite slowly as mum was wearing very fashionable shoes however she wasn't particularly fast at walking in them.
We were so keen to be a part of this opening night that we even went to the earlier session that we thought we were meant to go to… turns out we did not have tickets for the 7pm show, and in fact they were for the 9:30pm.
We then slowly walked the length of the pier as we made our way to the VIP party. About half way along, who do we run into, but Tiffany Hall, the trainer from Biggest Loser, such a fan and we are totally partying with her tonight! We had a picture with her and she said we looked hot! (Highlight of my life!)
We walked the red carpet and had lots of pictures taken of us whilst we were partying inside. At the VIP party I also met Australian Olympic medal winner in basketball, Elizabeth Cambage and the new face of L'Oreal, Barbara Palvin. At 9pm we made our way from the party to the runway, totally met the Dulux dog on the way and were fully surprised that it was a she and her name is Violet.
This time we were definitely there at the right show and what an event it was. The runway was approximately 50 metres long and illuminated. I loved the whole set up of how everything was arranged although the front two rows could've had fewer people as it was quite cramped.
The show started with an animated background at the end of the runway, setting the scene for the catwalk. After the animation the models began coming out. The organisation and precision of the walk was spot on. The music had a strong beat so that the models could all stay in time and even the length of the steps they took were the same so that there was an equal distance between each model.
The collections were overall very good, with the theme that linked them being the material, the pattern or even just the style. The organisation of the show and how smoothly everything ran should certainly be commended, a very inspiring opening runway.