Tasmanian Young Achiever's Award…
I was lucky enough to be contacted the other day by the Southern Cross Tasmanian Young Achiever's Award team to be informed that not only had I been nominated for the Arts and Fashion Award and I am a semi-finalist!!! How exciting!!!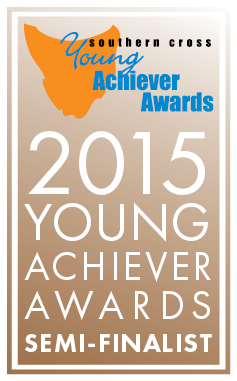 I can't wait to see what the rest of the process holds, but even if I go no further… I am just so honoured and proud!
Thank you to everyone who has been supporting me along the way, I hope you all stay with me on my learning journey.