Zipper Skirt…
Year 1, Semester 1 at the Whitehouse Institute of Design… Our brief for this semester was to design and make a skirt using 100% cotton fabrics and channeling a Fall/Winter aesthetic.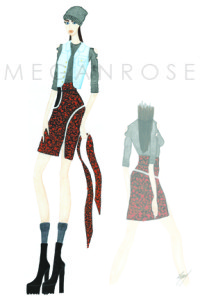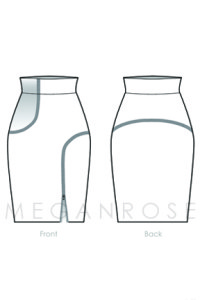 At Whitehouse, the design process is truly treated like it would be in INDUSTRY.
After many sketches and alterations… the images pictured to the right show my final design. I had to propose variations to my teacher before these final illustrations (both technical and styled) could be submitted to the Head of Design for signing off.
After the design was approved I then had to begin making toiles* of my skirt… My workshop and design teachers were unsure of the success of making my skirt as it was both reversible and incorporated one continuous zipper wrapping around the skirt and curves. The zipper that I required was so long that I had to get it custom made.
*practice calico version of garment to see if it will actually work
My final skirt was a success with the zipper comfortably sliding around the curves and I was very happy with the end result. However, if I was to make the skirt again, I would shorten the zipper length by 1-2cm and stretch onto the fabric so that it sat completely flat when on the body.
Designer, Alexander Wang targets an aesthetic that I believe is perfect for what I was aiming for with this skirt and styling, with his 'MODEL OFF DUTY' motto. My garment encapsulates the essence of the up and coming urban grunge trend. The main fabric is a combination of a bold orange colour juxtaposing against the strong black which encourages one to achieve the edgy street wear grunge look. My complete styled body captures the urban style of pairing higher end garments with lower end items to create trendy distinctive and unique looks.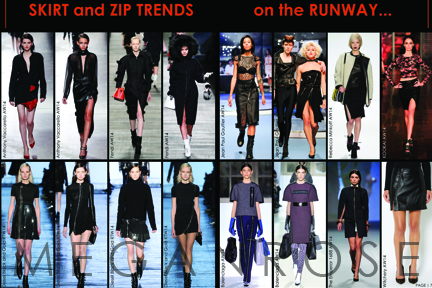 Trend Inspiration (as featured in portfolio)
At the end of the semester, I had to present my skirt, fully styled, to a panel of judges. This involved organising a model, hair, make-up, other clothing, shoes and accessories to complement my design. Thank you to Miranda Fish for modeling and Victoria University students for the hair and make-up.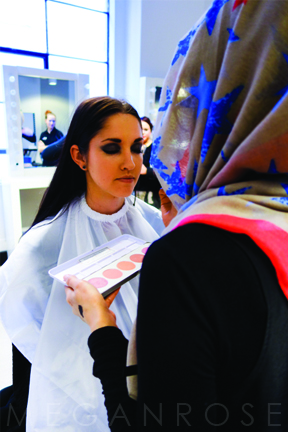 After my panel I then did a mini/semi-professional photo shoot with my model in an alleyway to complement the urban grunge aesthetic I had created with my skirt and styling.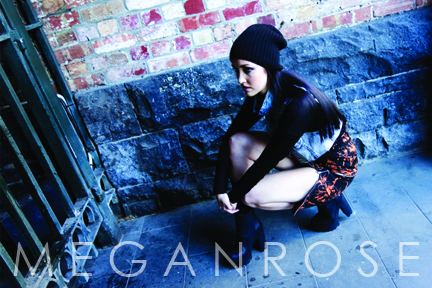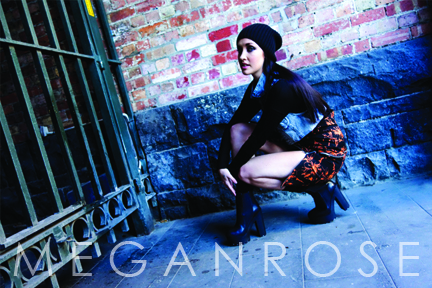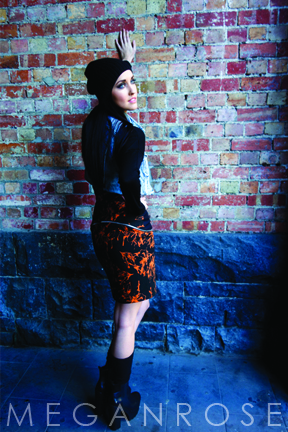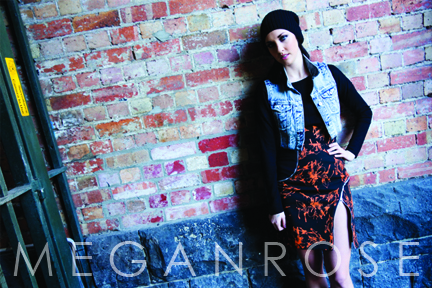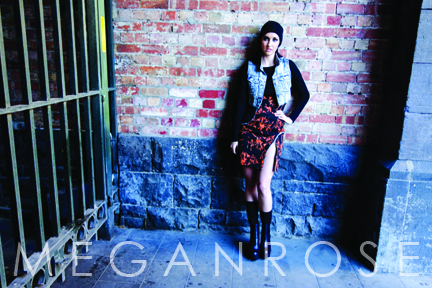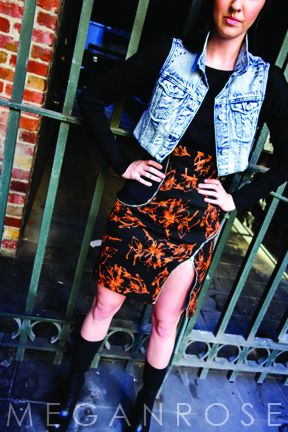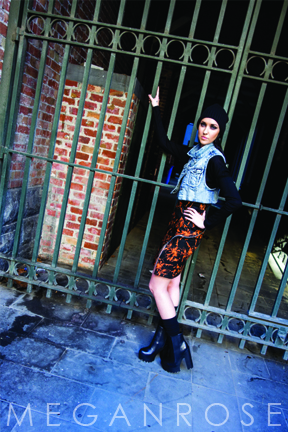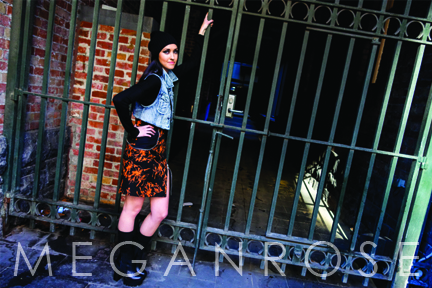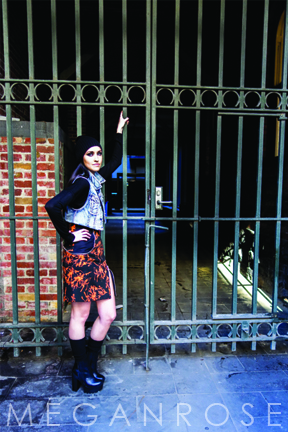 Photos by Megan Rose
Model: Miranda Fish