Arts of Fashion Masterclass: Week 1
Wow! What an amazing first week it has been at my Summer Masterclass course in Paris with the Arts of Fashion Foundation!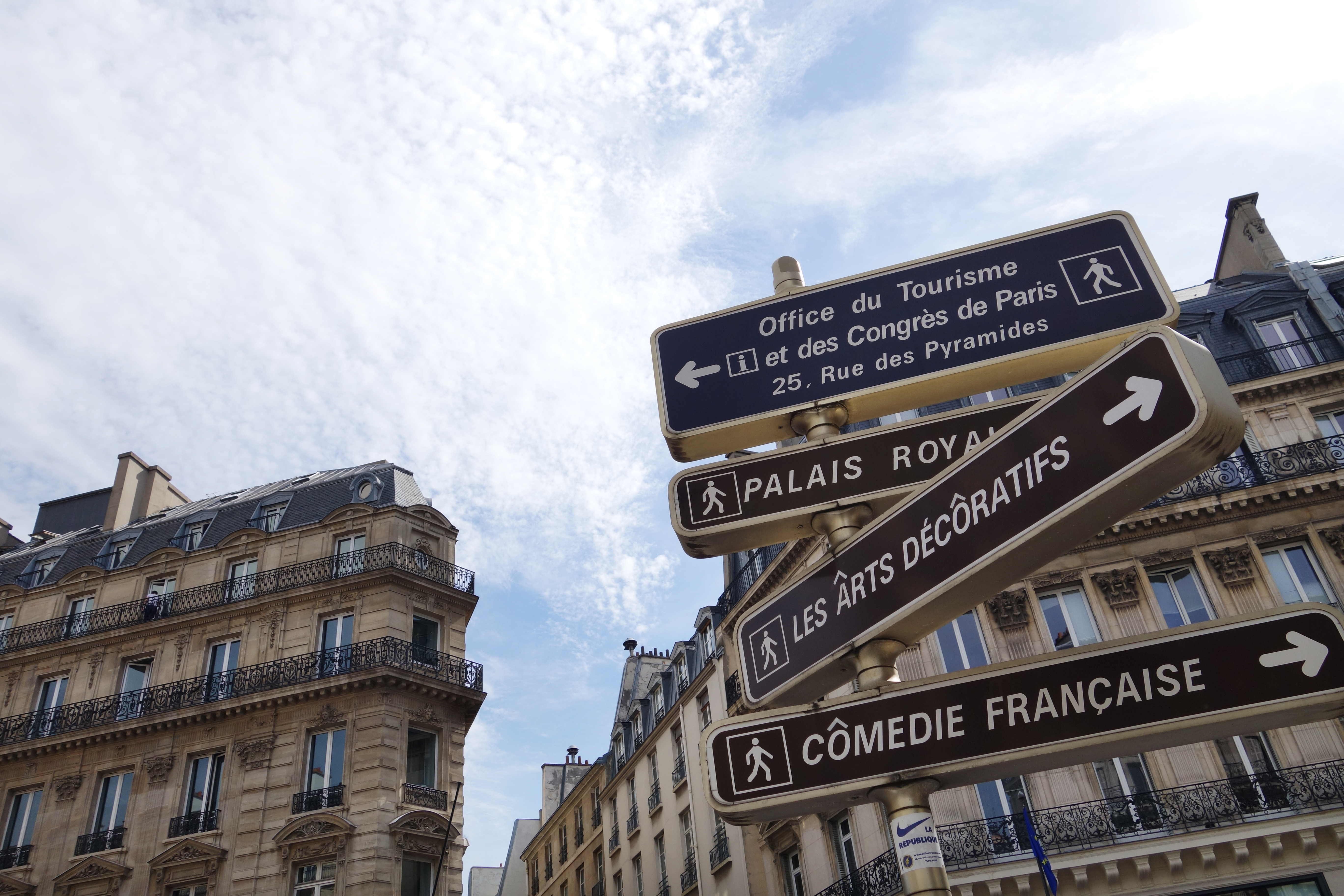 Monday 4th July:
Today was the first day of the course. I walked 2km to the Louvre from my apartment near the Notre Dame and found the Musée Des Arts Décoratifs where our studio is based. We all got to meet and it was nice to know that some others were nervous like me. It is amazing to see so many cultures in the one place and have everyone bring something different to the experience. I am the baby of the group but there is a mix of ages up to 32. We all shared our initial thoughts on the Cuba theme and the research we had done prior to the commencement of the course.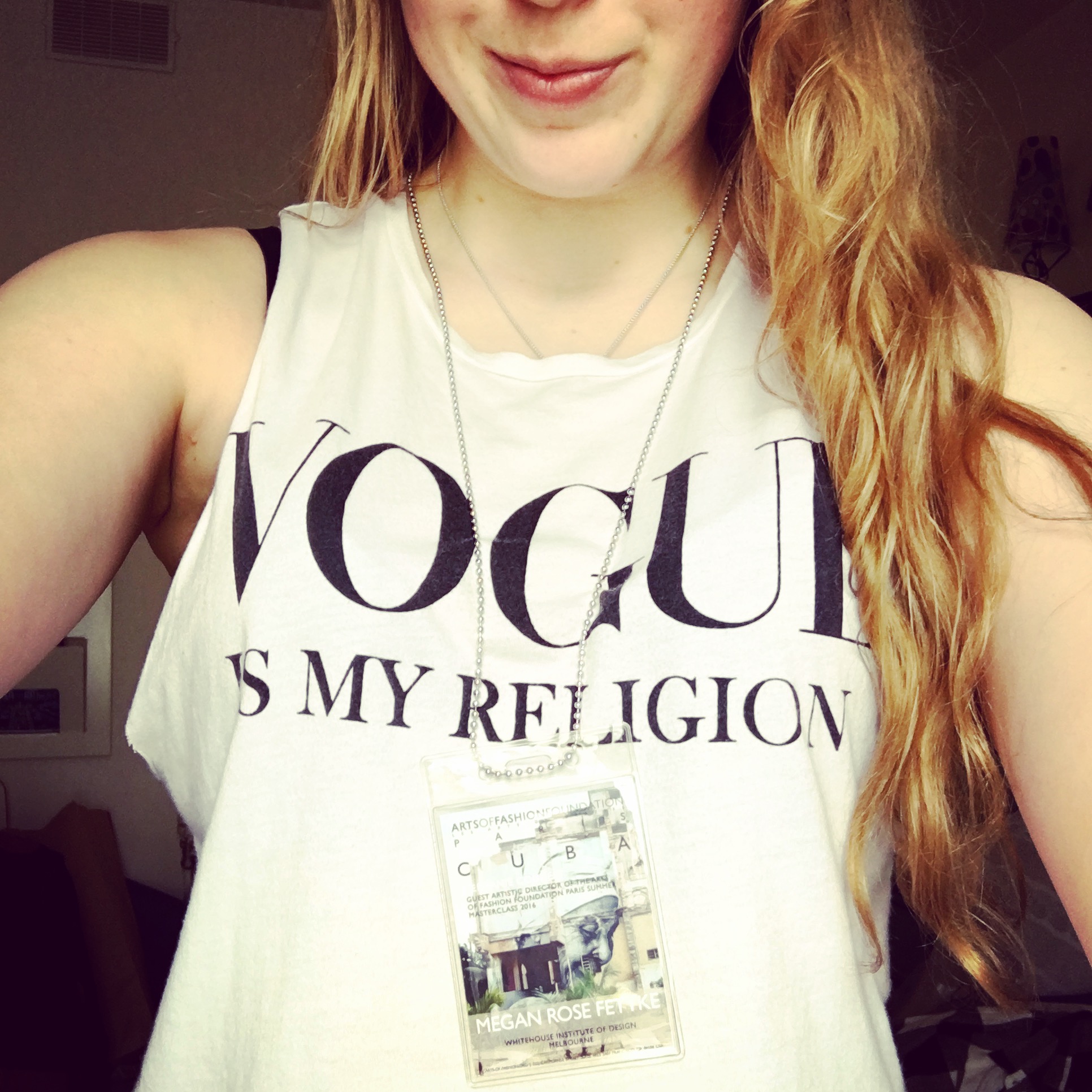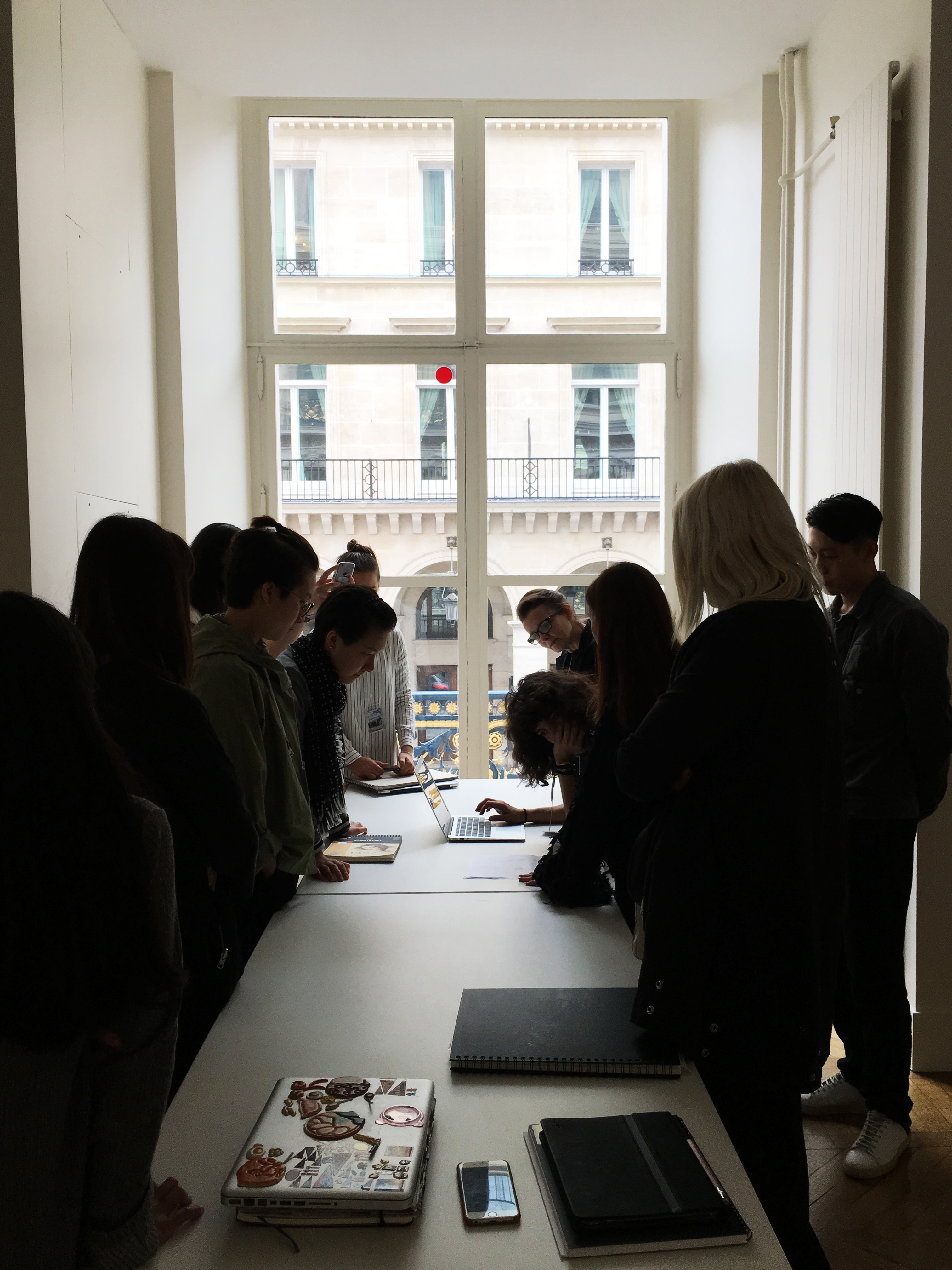 Our artistic director and mentor, Stephanie Coudert is amazing to work with! She has such a wealth of knowledge and I am excited to see what she will bring to my individual work. Stephanie proposed the idea for everyone to use white for our projects to have a cohesive look when it comes to the exhibition at the end of the month. This goes against my initial thought of bright colours for Cuba but I think it is a great and unexpected theme. Bright colours and Cuba is very predictable.
After lunch we travelled to Aubervillier to visit Maison Lognon, a pleating company and I fell in love! It was such an extraordinary place with the most intricate pleating patterns I have ever seen. This overwhelmed me a bit because there are so many different possibilities and I don't know what path I should take. I knew before I came here that tis first week would be my hardest, trying to come up with the designs is what I struggle with the most but there is definitely a lot of inspiration here in Paris!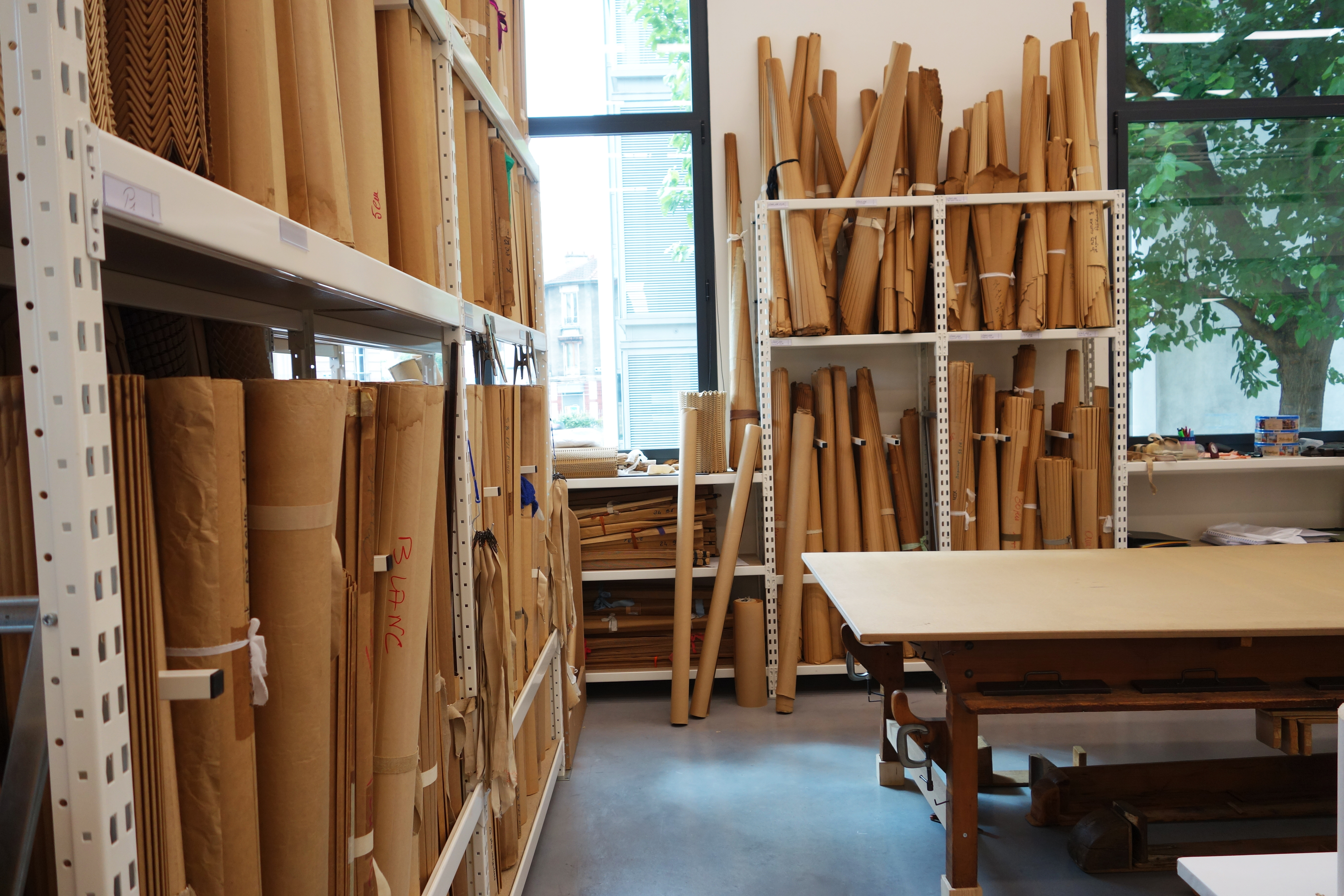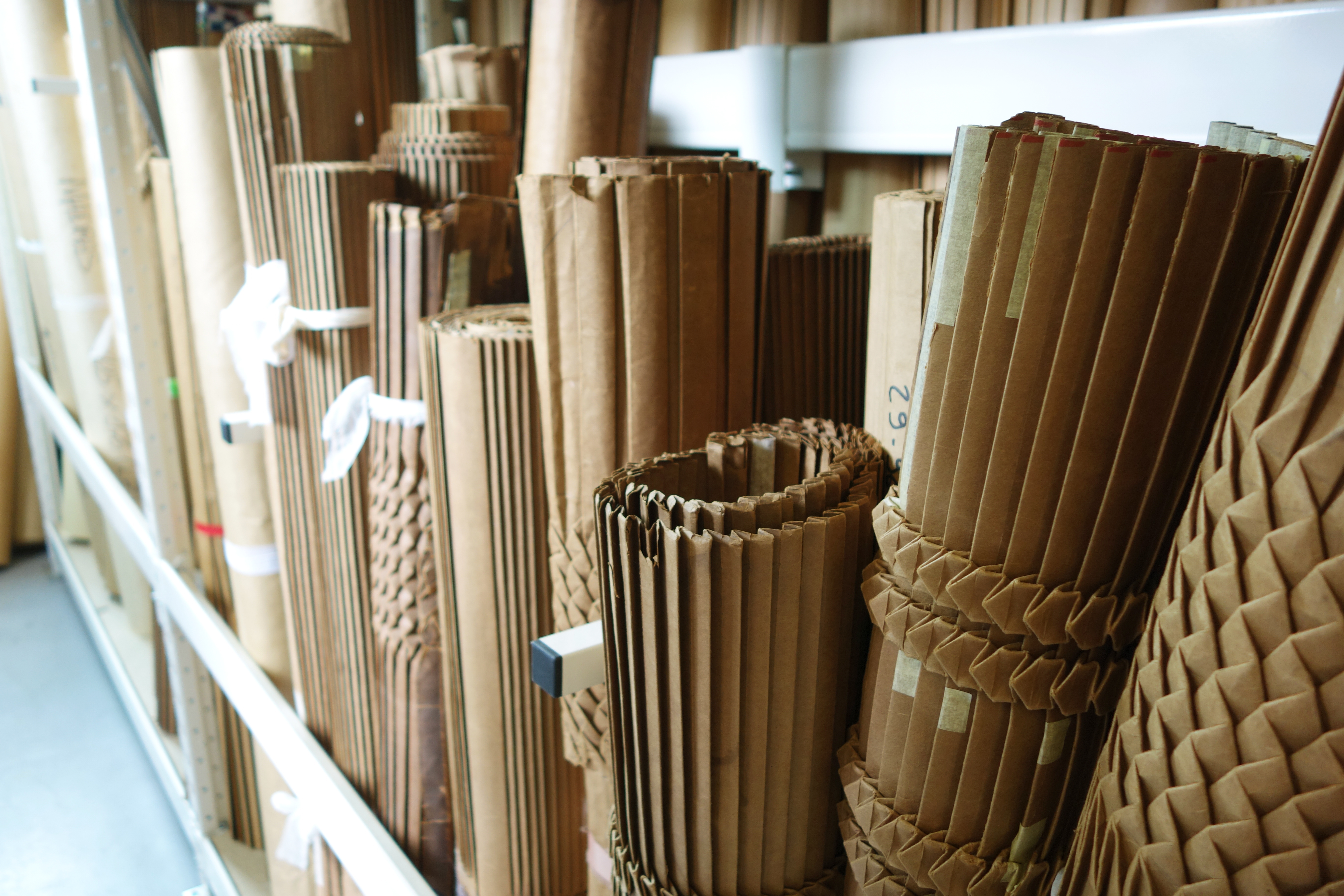 Tuesday 5th July:
We started off today working on our individual projects before seeing the 'Fashion Forward' exhibition on display at our working home, the Musée Des Arts Décoratifs. We had an amazing guide take us through the collection of 300 silhouettes from the past 300 years, such an amazing insight into so many iconic fashions.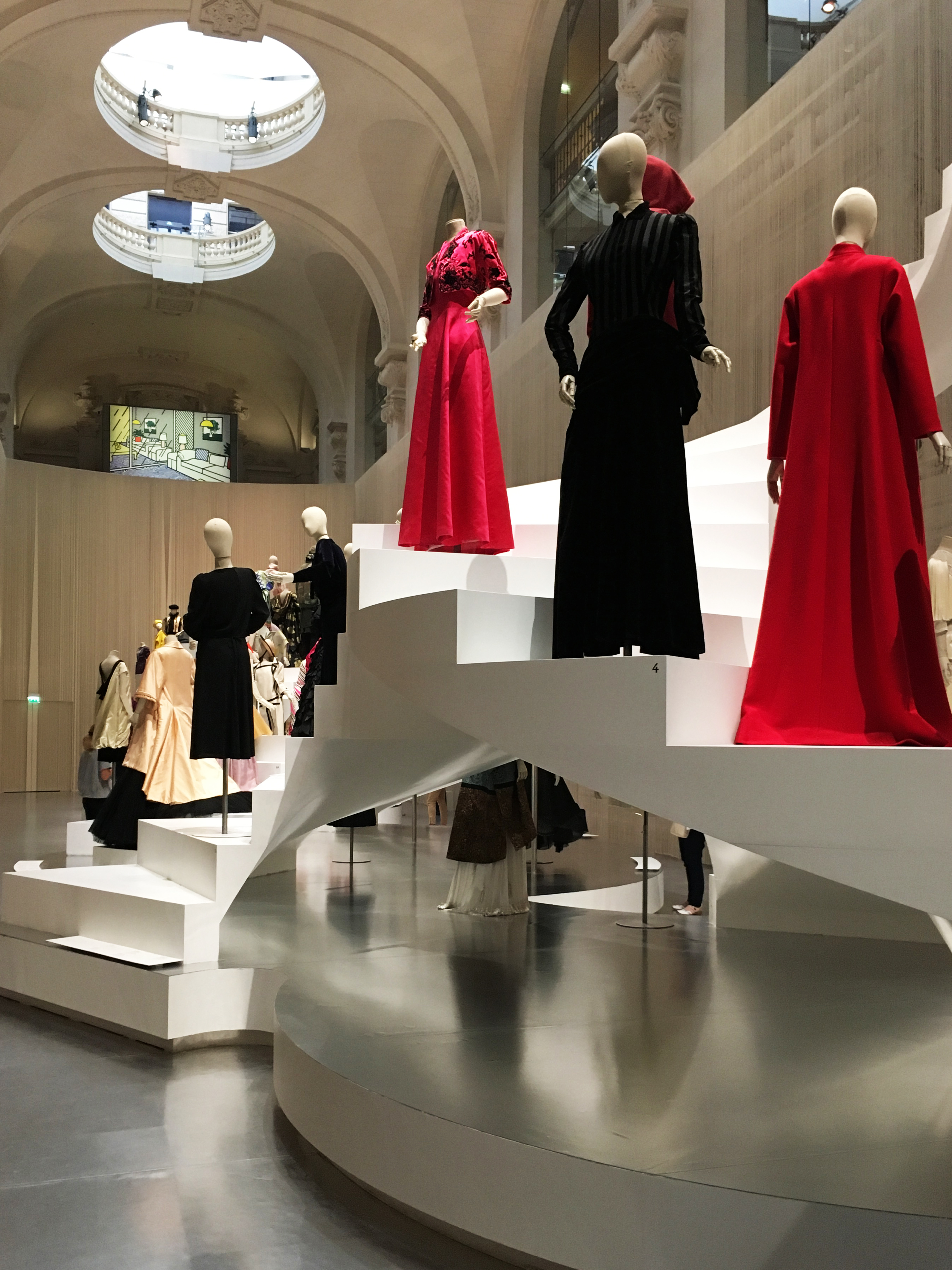 After lunch we went to see ateliers Maison Lesage and Maison Lemarié to see their world famous embroidery work. Both of these companies work with big couture houses including CHANEL which is just across the way and I could see it through the window. This was all very surreal as Chanel was presenting their Autumn/Winter 2016/17 haute couture runway that same day and we got to see the samples of the collection! Maison Lesage was working on a special edition for another famous company but I can't say who or what but I got touch it and I loved it!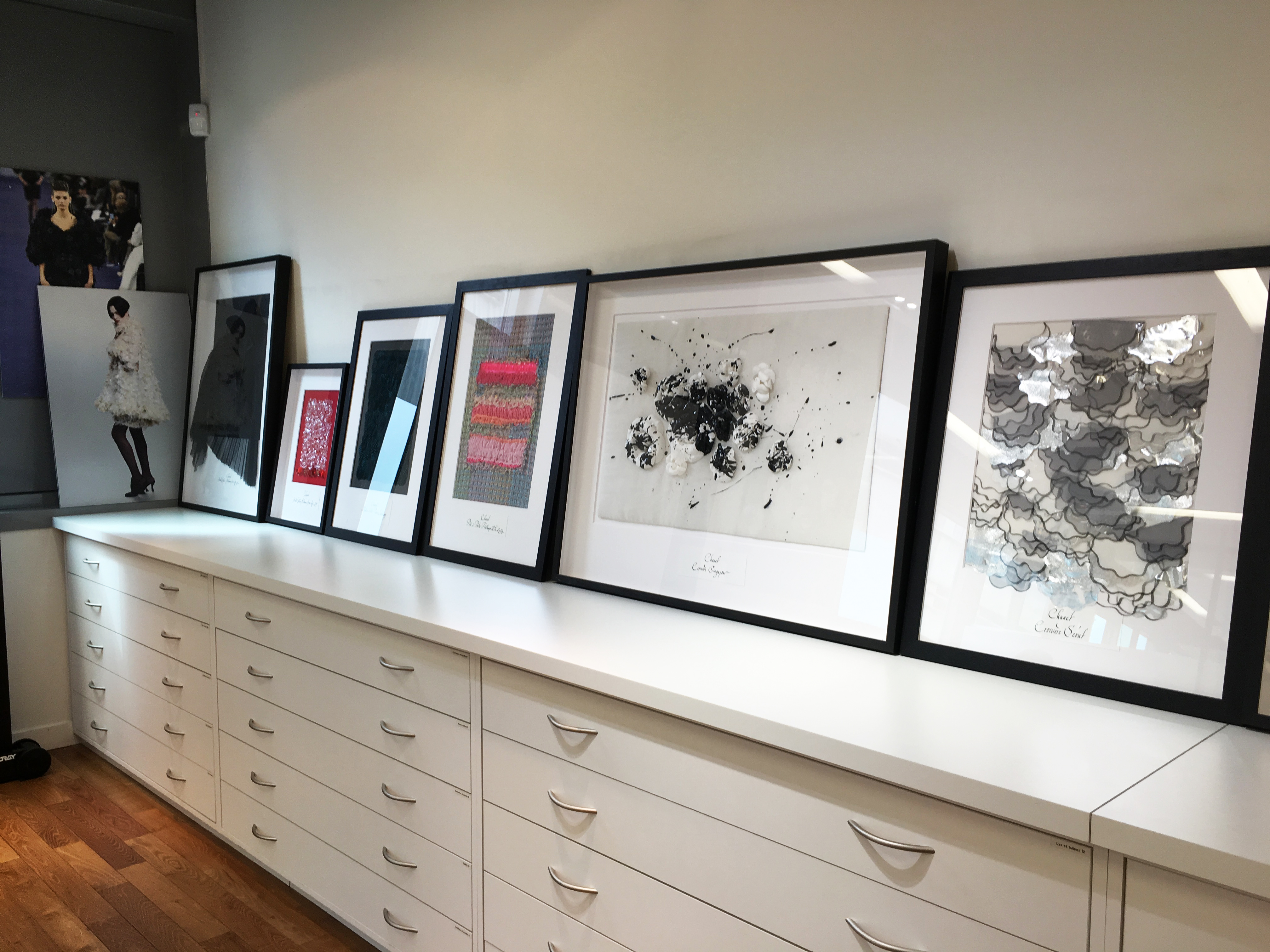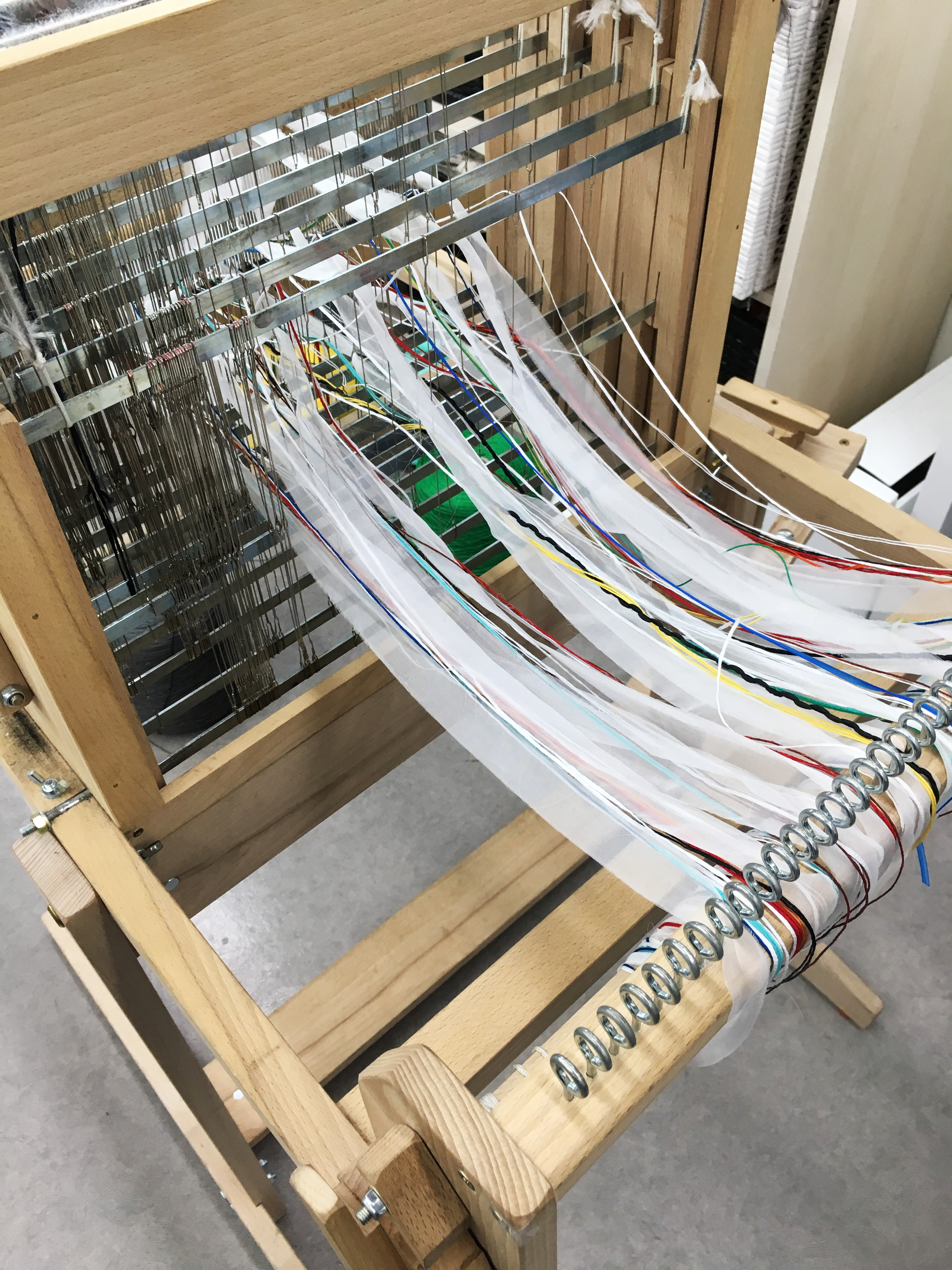 Wednesday 6th July:
Today we met at the studio at 8am and travelled for two hours by train to Calais in the north of France to visit the Museum of Lace and Fashion. The town of Calais, along with Caudry, produces 70% of the world's high end couture lace. The machinery was amazing to see working away… The looms require 11,000 threads and takes two months with two people working on it to thread!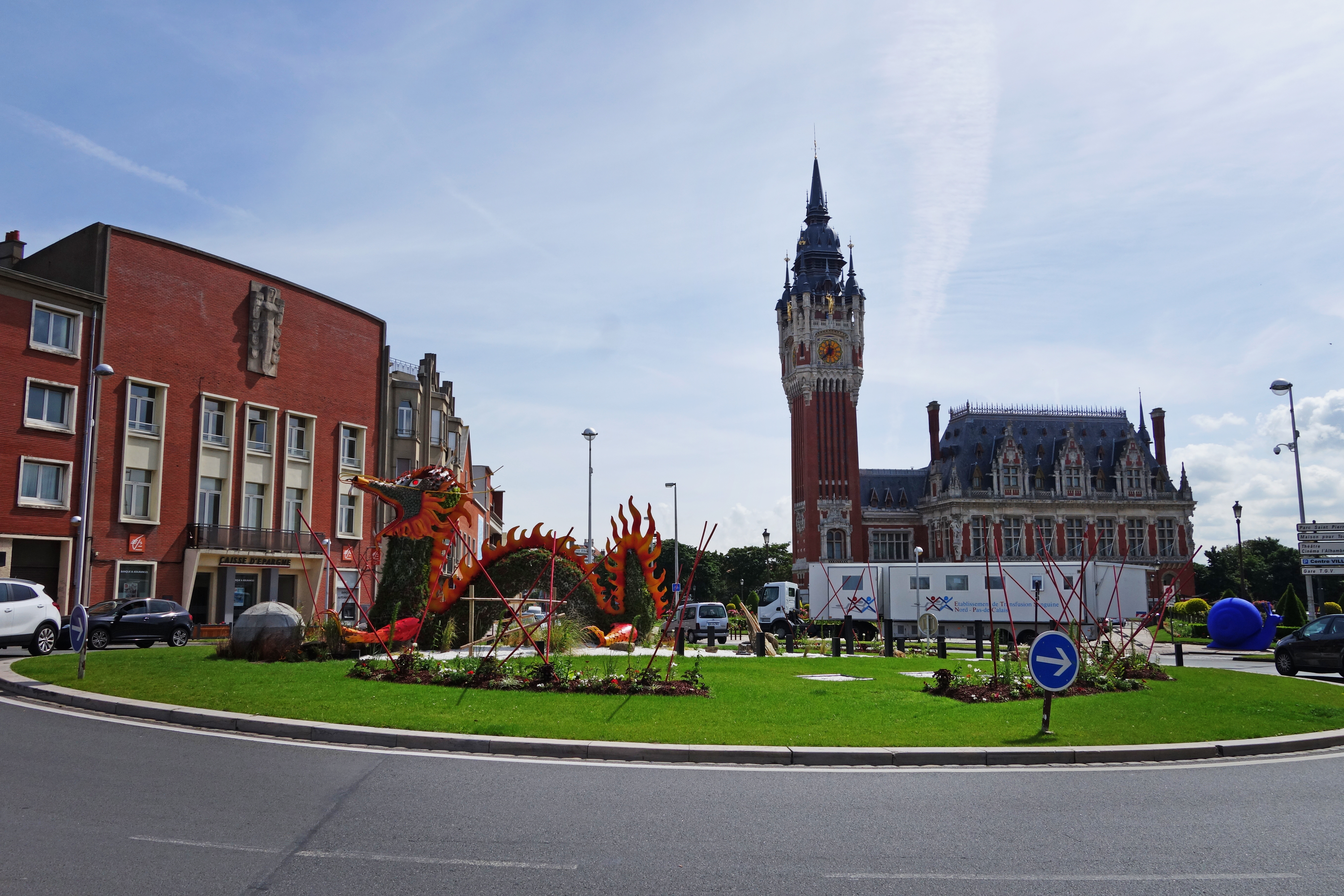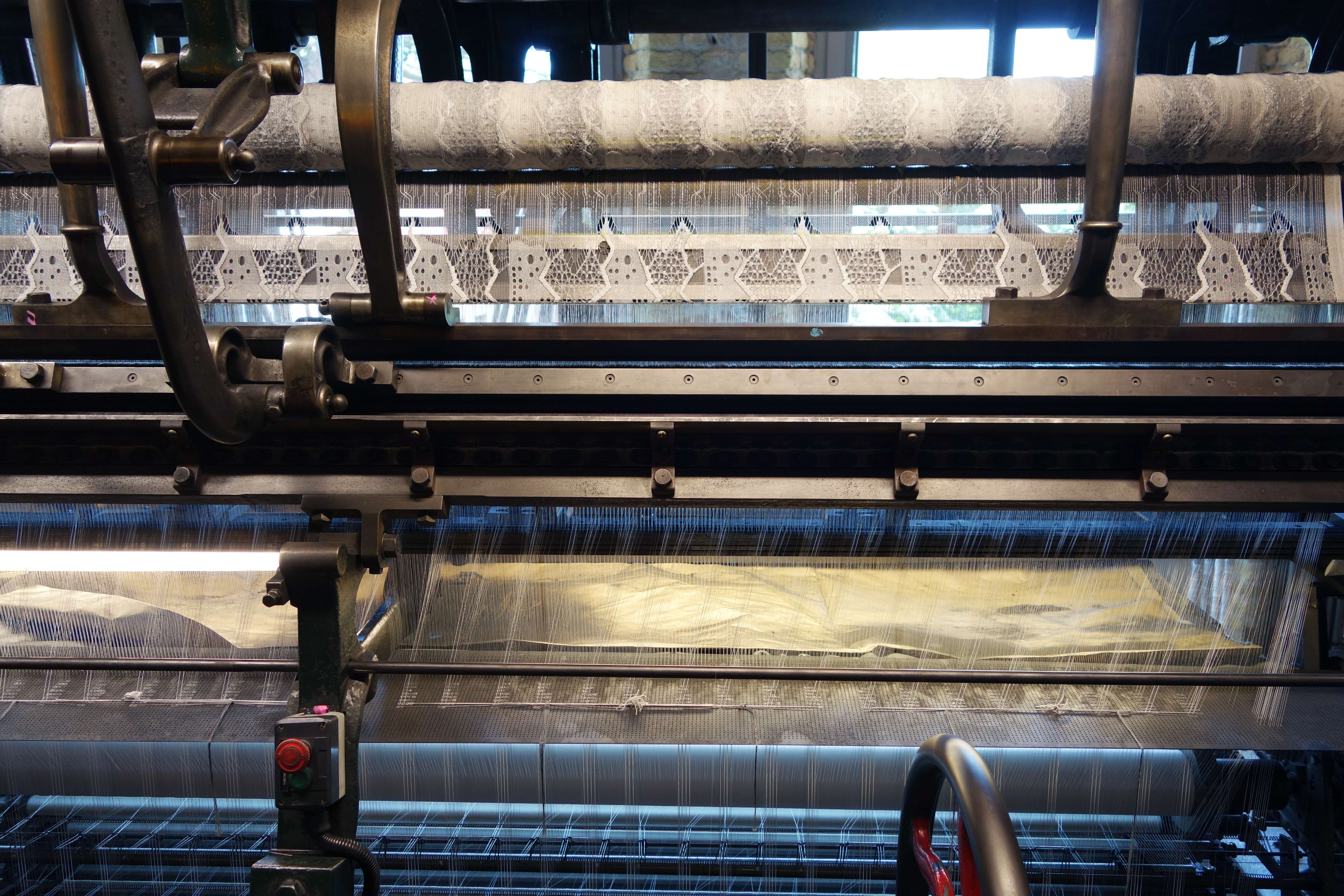 After viewing the lace part of the museum we visited the temporary exhibition of Anne Valérie Hash's works. We were incredibly lucky to have Anne with us for the day, catching the train with us and giving us a private tour of the collection. Her work was so inspiring and definitely worth the long round trip. She even signed one of her books for me!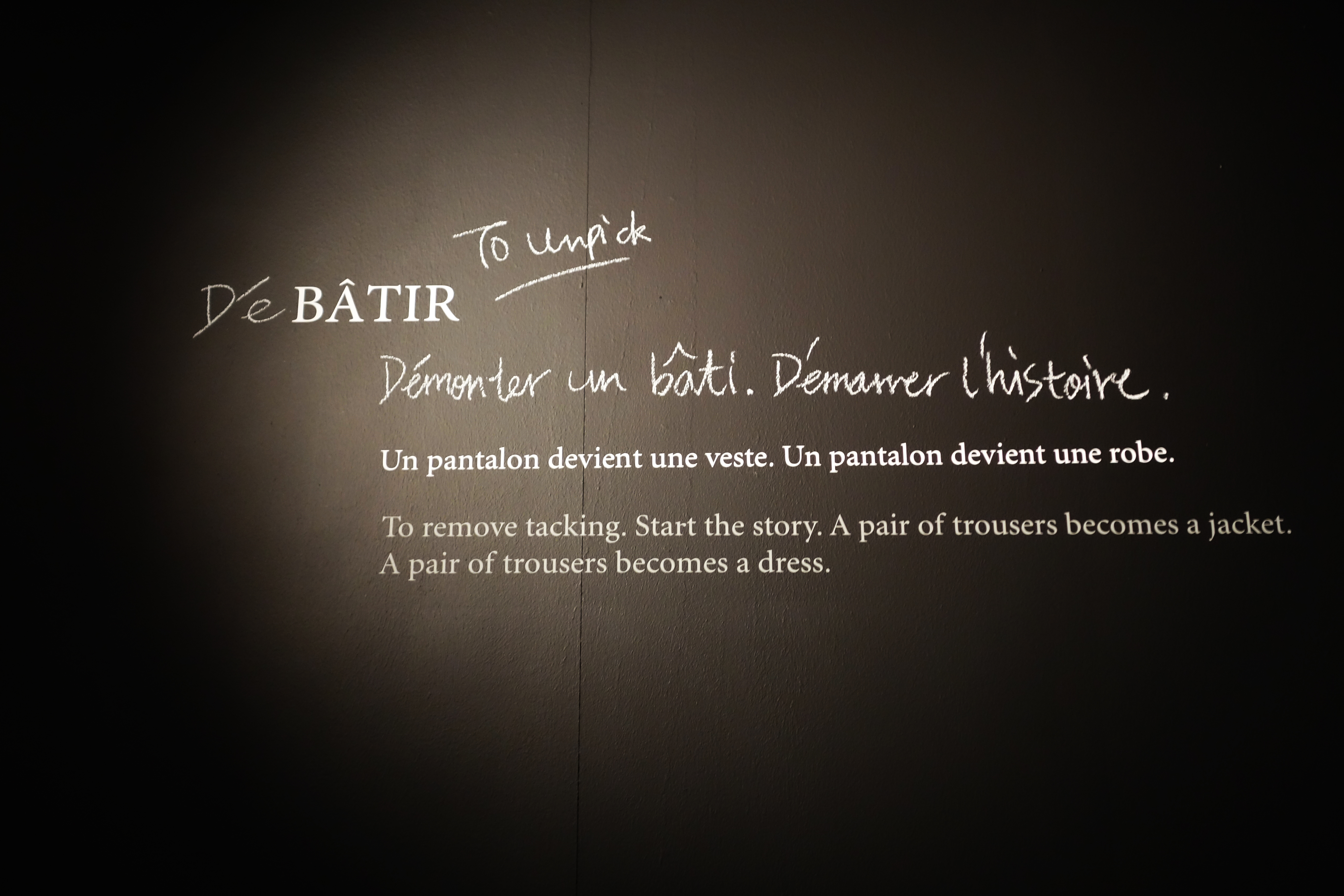 Thursday 7th July:
We worked in the studio today on our individual projects with Stephanie Coudert and went in two groups to see some fabric stores with Nathalie Doucet (President of the Arts of Fashion Foundation) and Clémence who is interning with the foundation. Fabric stores here are not very well organised and I was certainly overwhelmed with the mess in some. Others said that they weren't that different to ones in their countries so maybe it's just an Australian thing!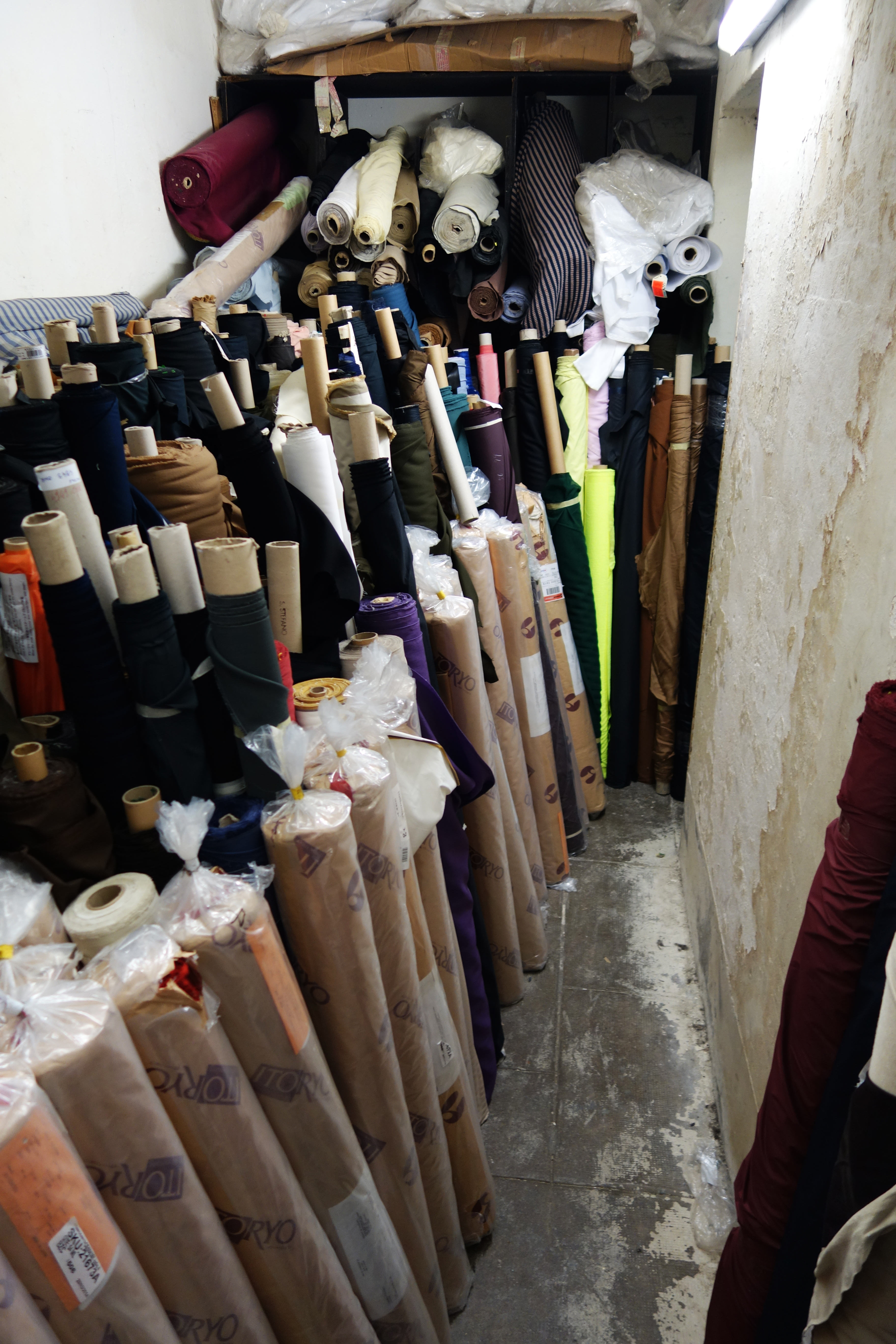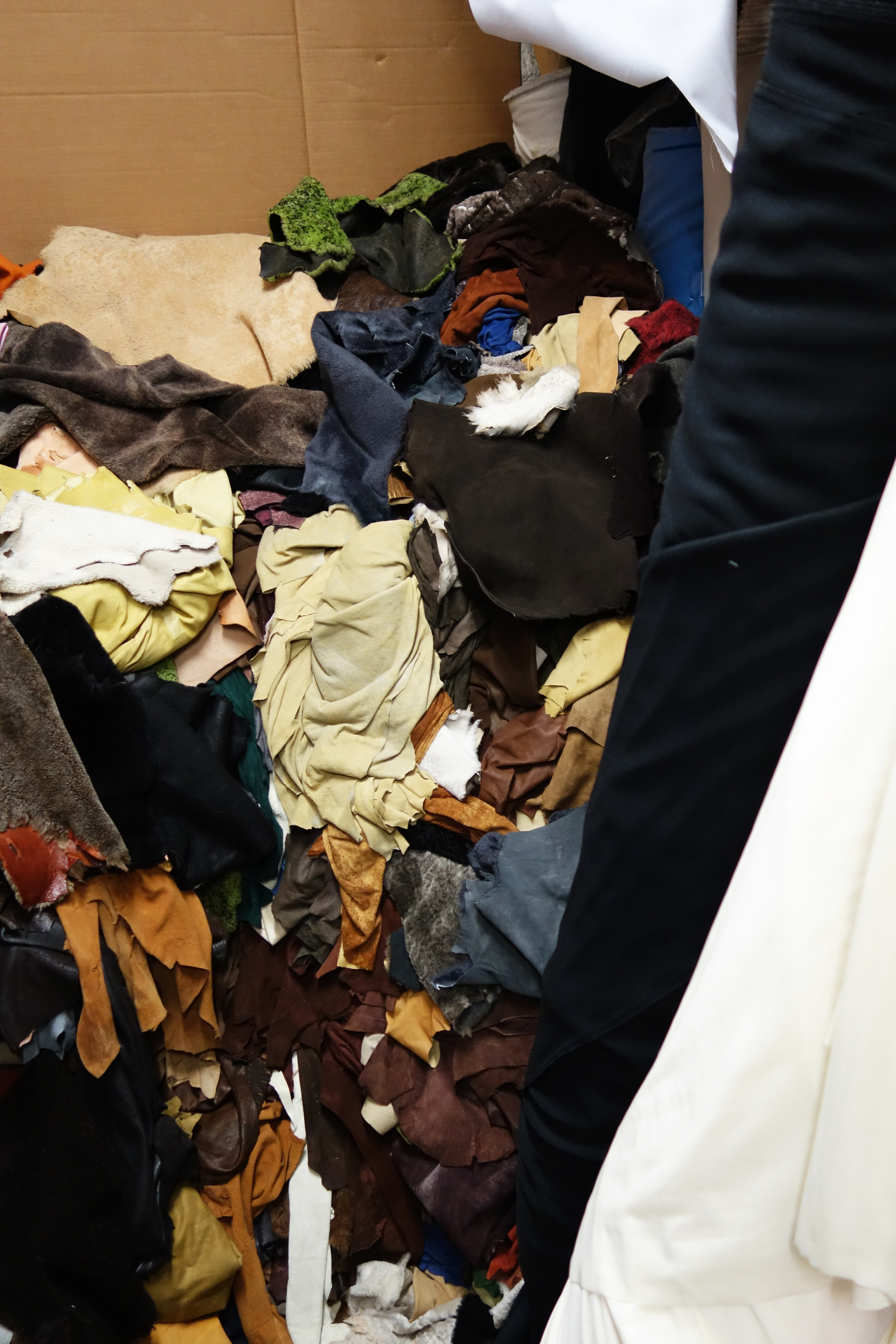 My designs are coming along and I am starting to figure out how it will come together and what fabrics I will need…
In the evening we went to Palais Galliera to see another exhibition called the Anatomy of a Collection. I was in awe when I saw Rick Owen's Spring 2016 Human Backpack garment.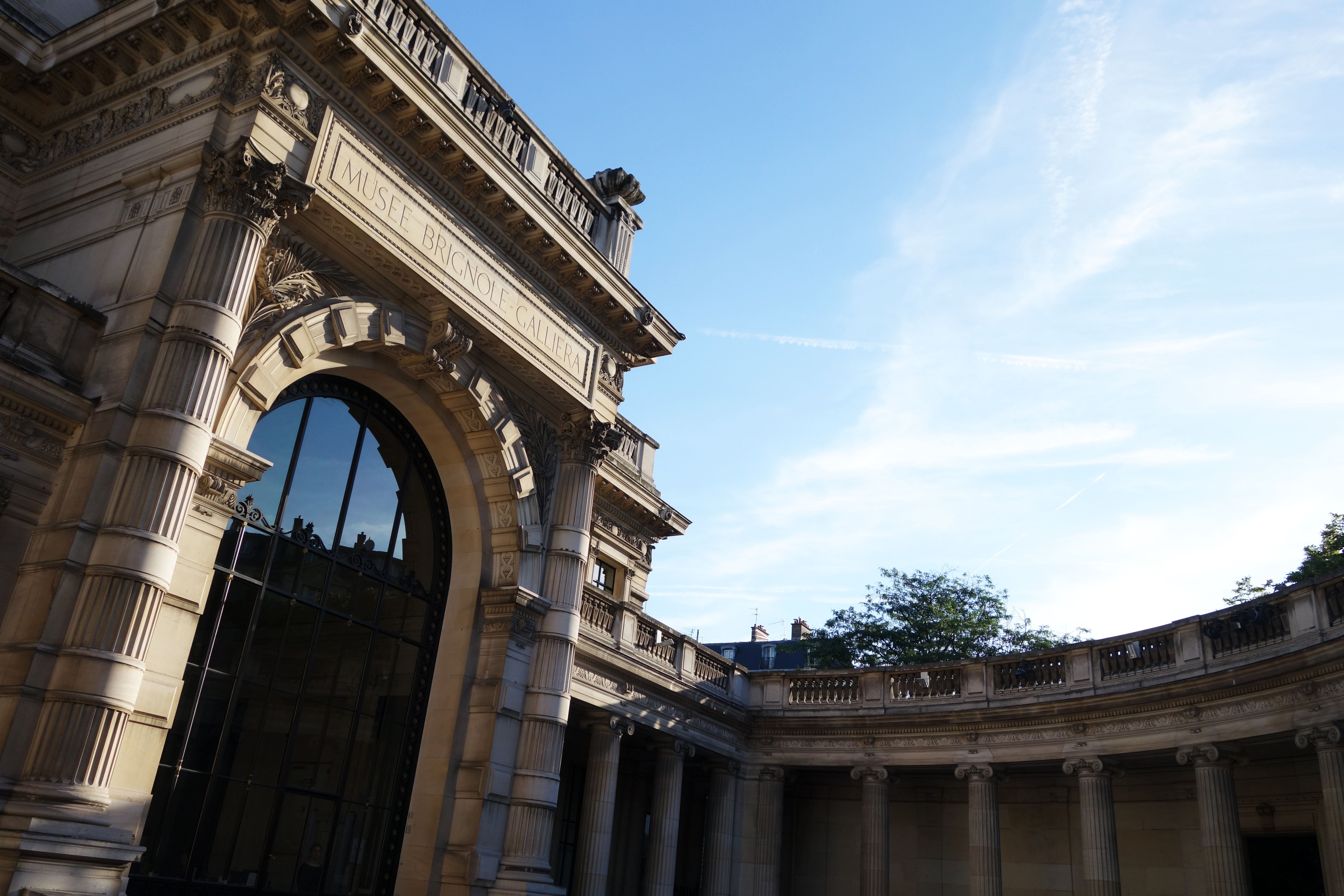 Friday 8th July:
Today we went as a group to another fabric store which caters more to couture designers and some of the materials were beautiful. Luckily we are working in white because I think I would be too overwhelmed otherwise. We went back to the studio and I worked hard to finalise my designs (still room to refine) and choose all of my fabrics. I decided to head back out and buy all of my fabrics today so I would not have to come back to it. I had to buy three times the amount I need of the fabrics I will be pleating as it gets smaller once pleated. I am feeling like I am on track but there is a long way to go with less than three weeks until we will be exhibiting!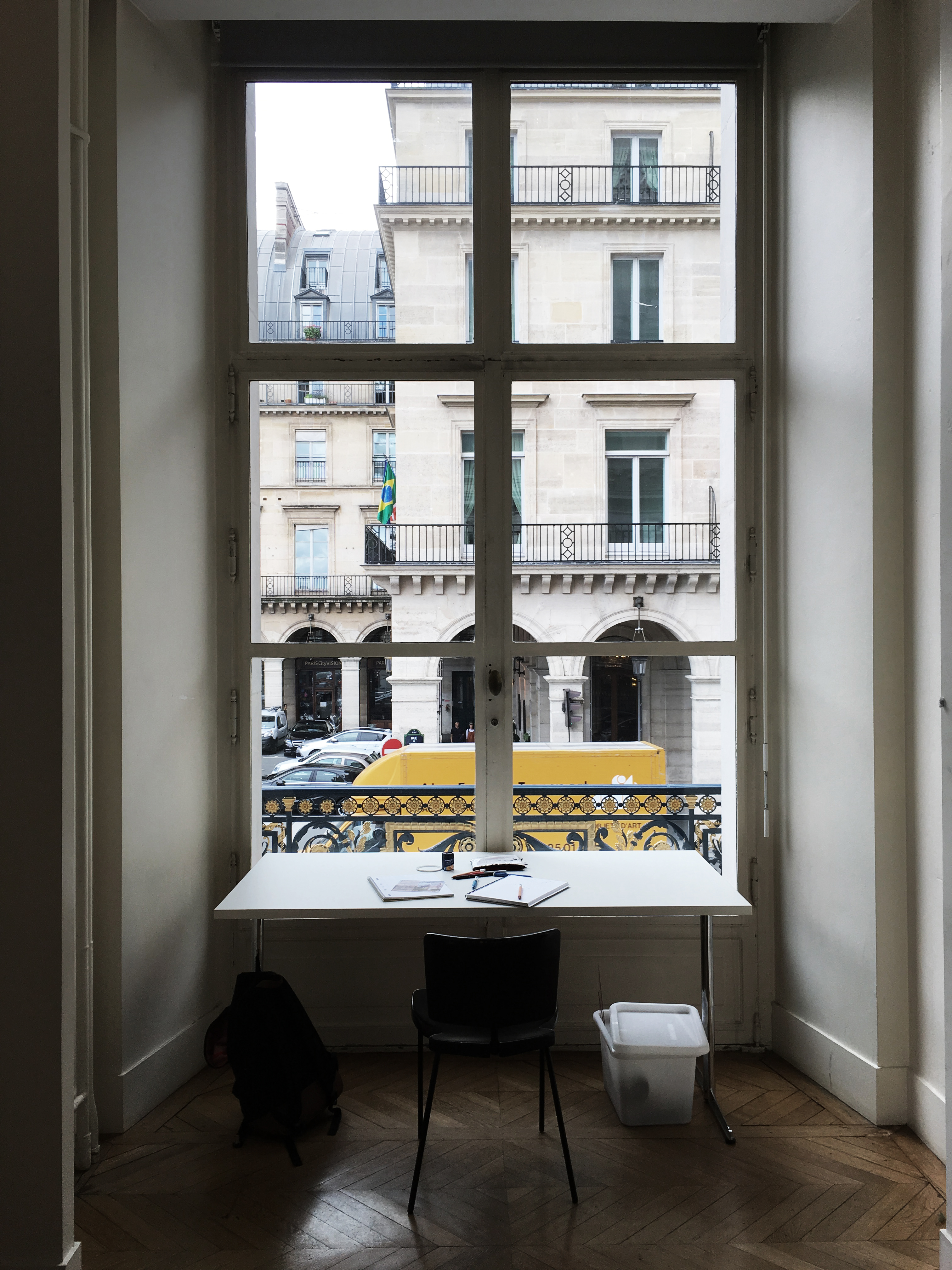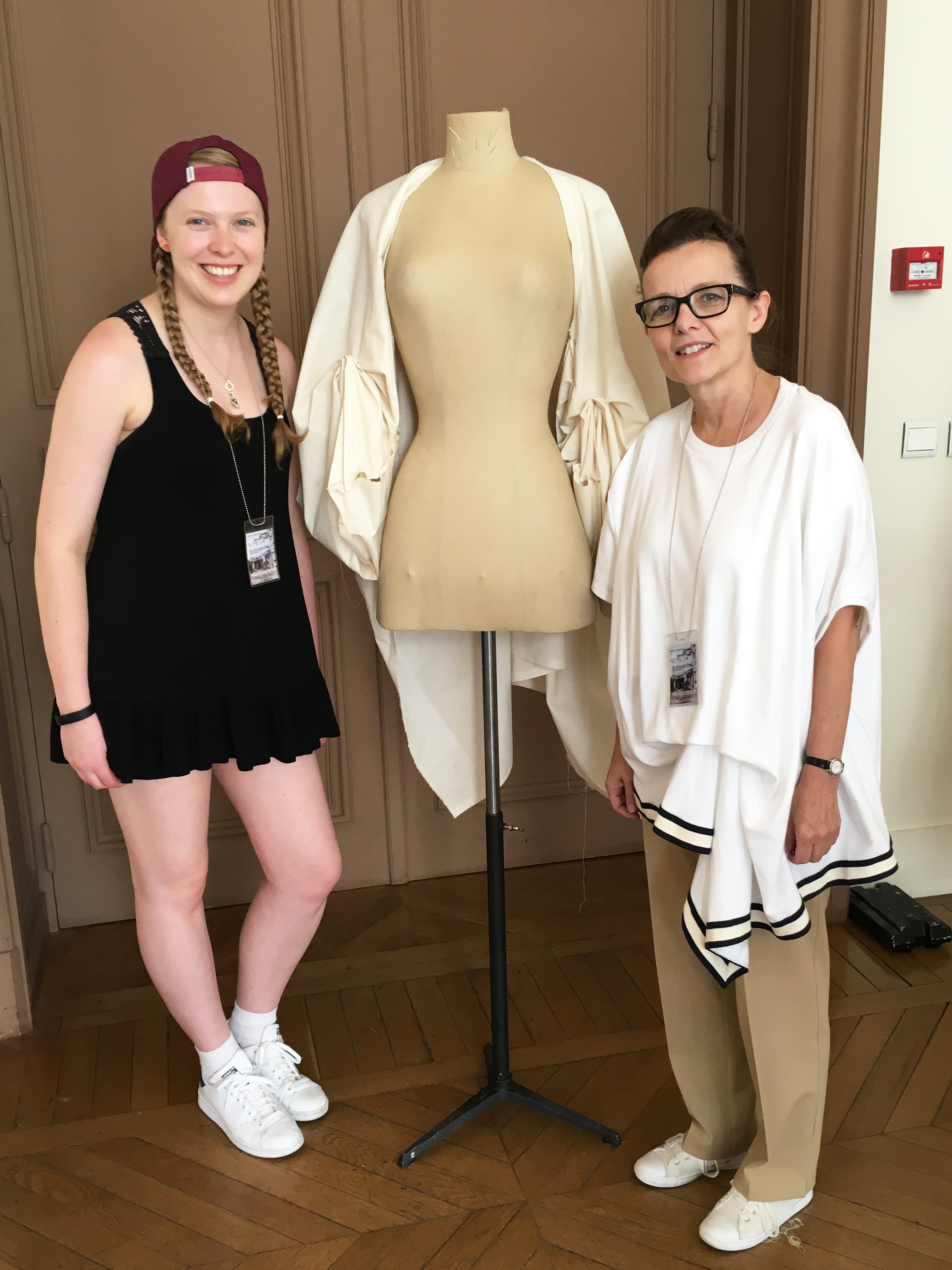 Saturday 9th July:
I was in the studio from 12pm-6pm today and was able to work on my designs. I created sample of how I will be finishing my seams and hems. I have also started the process of hemming five metres one of my fabrics in preparation for the pleating process. It works best to do the hem prior to pleating so that it sits properly, if this is attempted after the pleating has been done them it is very complicated and will be difficult to make look professional.
Sunday 10th July:
I think I deserve a day off today but there are no days off when there is so little time to complete a collection! I am still working hard on putting together some drawings and information to take to the pleaters before Tuesday. Of course I also wanted to write this blog to keep you all up to date so I hope you enjoy!